This morning Emma woke up extremely sick. :(
I ended up not going in to work today. I got alot done around the house though. I washed all of our sheets, and blankets, cleaned my floors, vacuumed, deep cleaned the bathroom, made some yummmmmy carrot cake cupcakes :)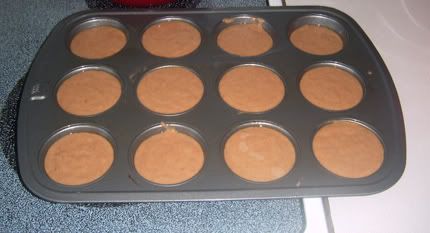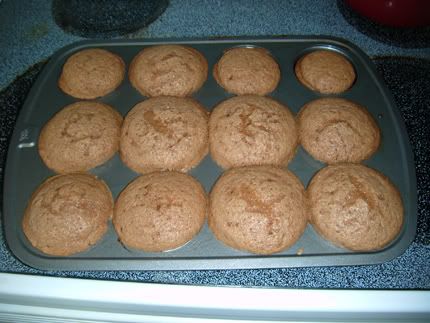 Of course I have some cream cheese frosting I will put on top of them! :)
Amanda is coming into town later, so hopefully she likes carrot cake !
Tonight I am making some meatloaf. I am not a huge meat eater, but I didn't have anything but groundbeef, so I had to work with what I had! lol
here is my recipe:
BEST EVER Meat Loaf
2 lbs ground beef
1 egg
1 cup milk
1 cup breadcrumbs/ butter crackers
tbsp of :
salt
pepper
garlic
parsley
(I also used a black pepper mixture)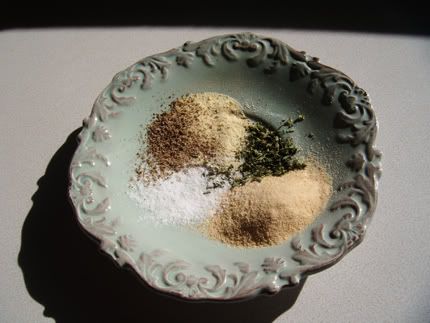 green peppers, red peppers, and onions
for sauce:
1 tbsp of mustard
1/2 tbsp of bbq sauce
1/2 tbsp of brown sugar
1/2 cup of ketchup
sautee peppers and onions first. Then combine all ingredients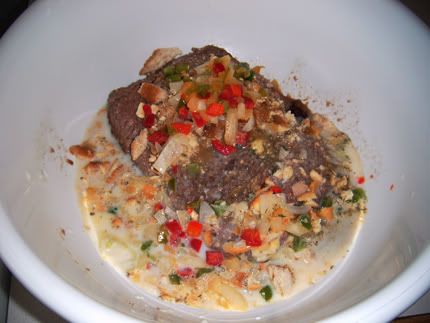 Preheat oven to 350. mold into a loaf on a lightly greased pan.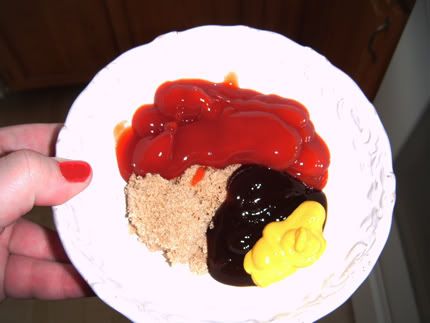 mix all ingredients for the sauce together, and pour over loaf :)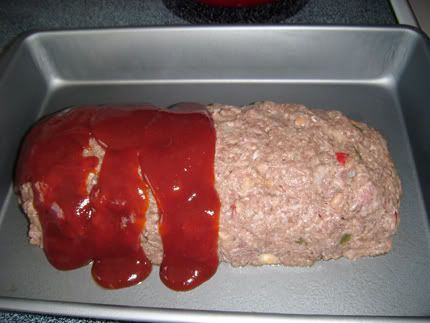 1 hr bake time!
We are also having green beans too :)
Mmmmm :)