Here is what you need (what I used)
SUPER EASY, FAST RECIPE!
2 cans of cream of chicken
1/2 cup of sour cream
1/3 cup of buttermilk (or milk)
desired amount of mixed vegetables (sometimes I just use peas)
a can, or two, depending on you- Chicken breast
Can of biscuits
bag of mild cheddar cheese
Salt
Pepper
Mix soup, milk, sourcream, and vegetables together, then pour in a pan.
Cover the mixture with the bag of cheese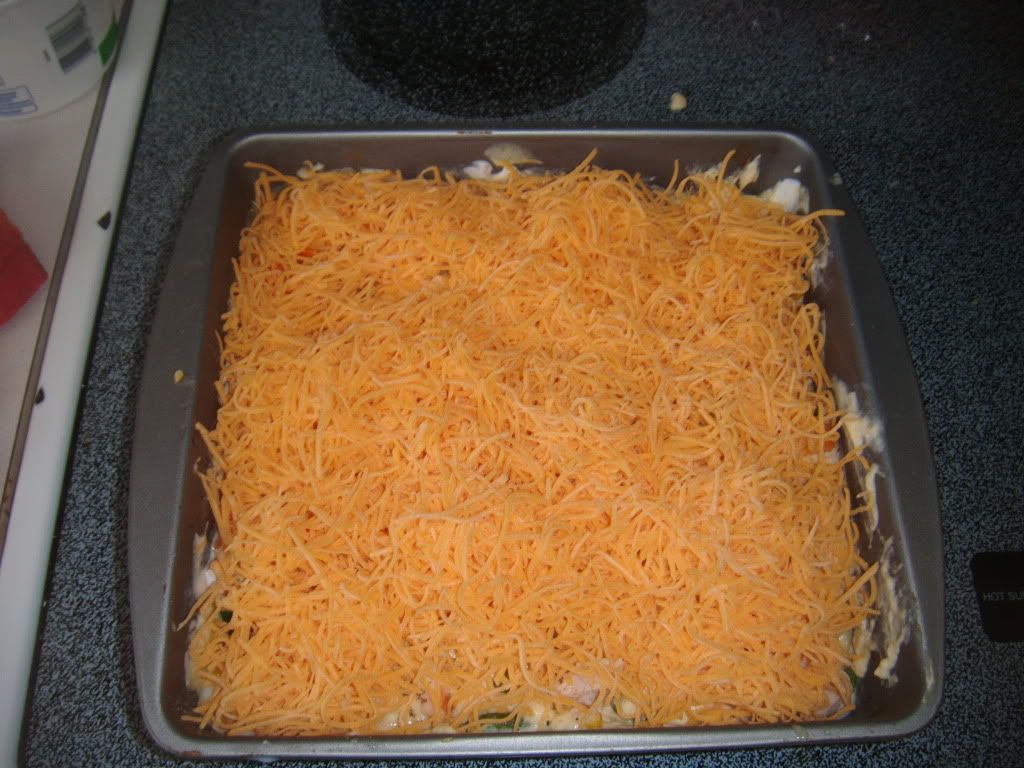 On the top, place the biscuits
cook in the oven at temperature biscuits call for- take out when biscuits are nice and light brown. :)
They are delicious!