Emma always wants these and instead of paying $3 for a box of 4, I decided to make my own!
I used a cup to make the circles- used jelly, and pb- then put them in baggies, and froze them. Emma had them for lunch today and said it was so good. It was super easy, and it really was nice not have to make a sandwich this morning. Talk about a time saver!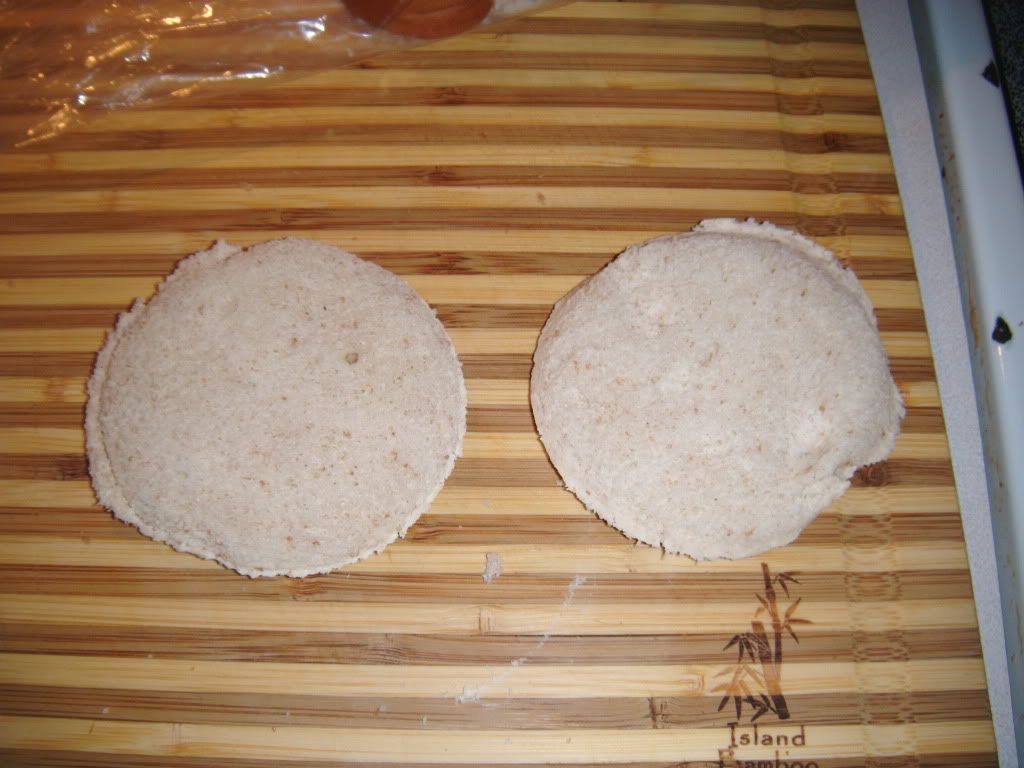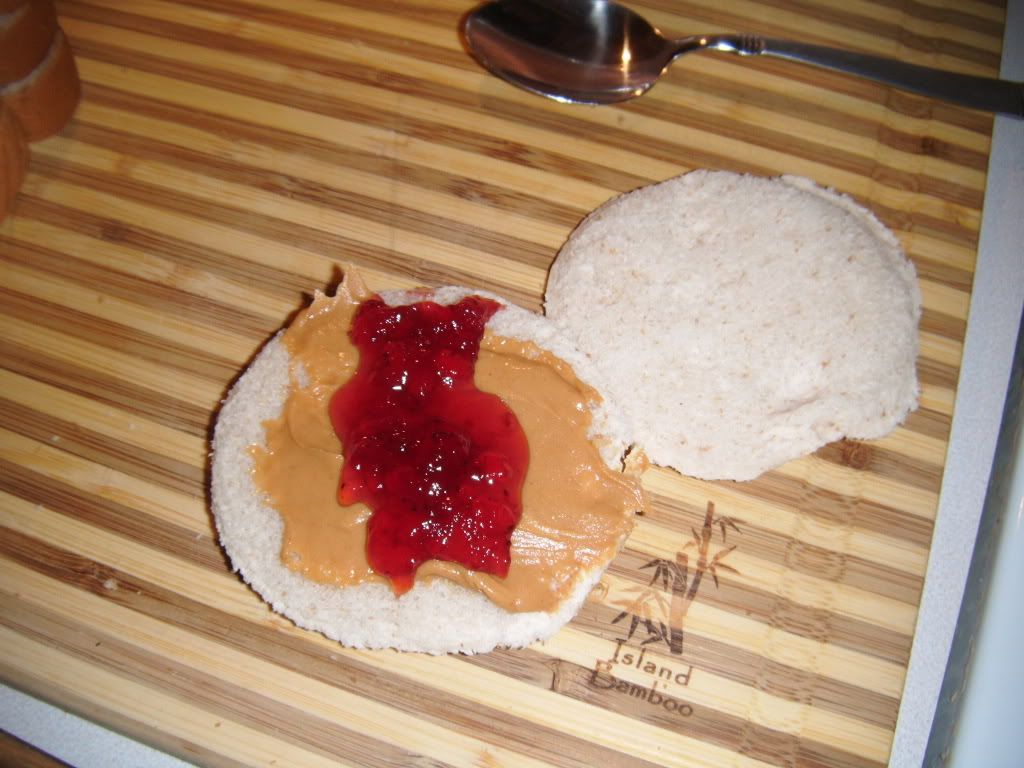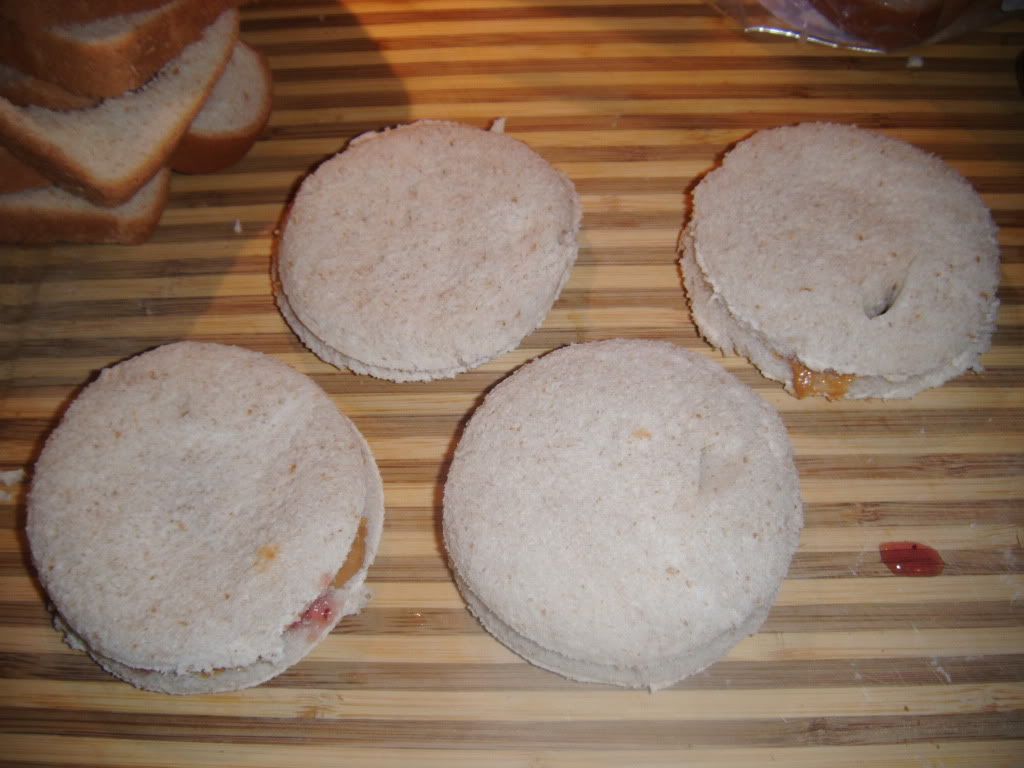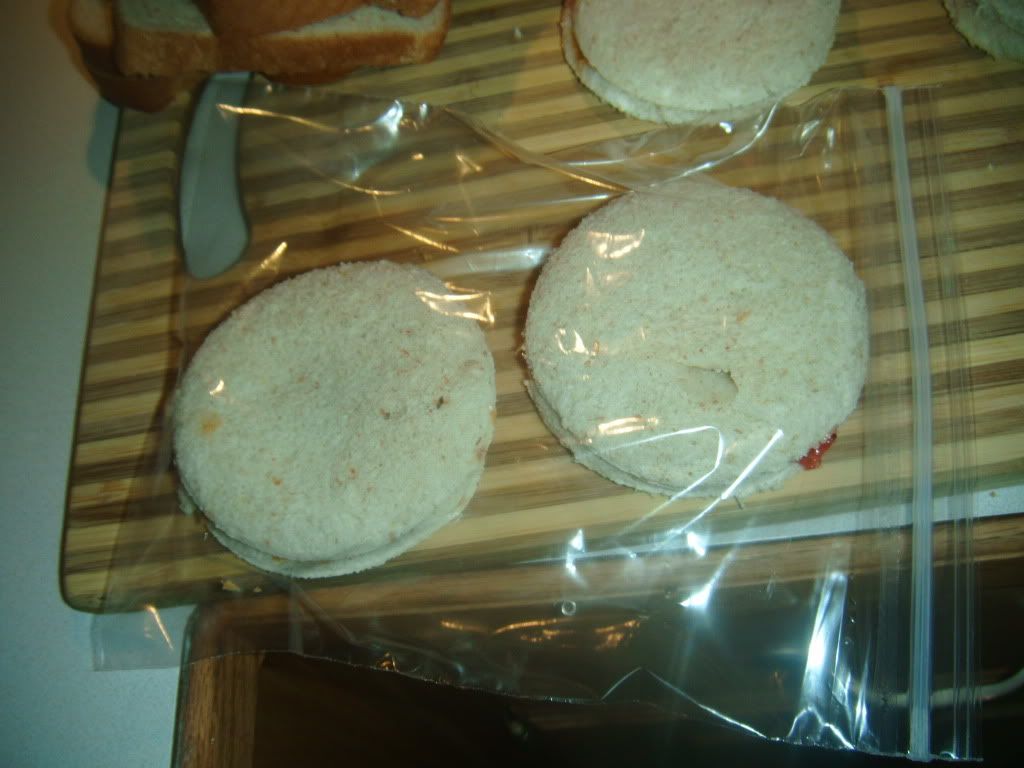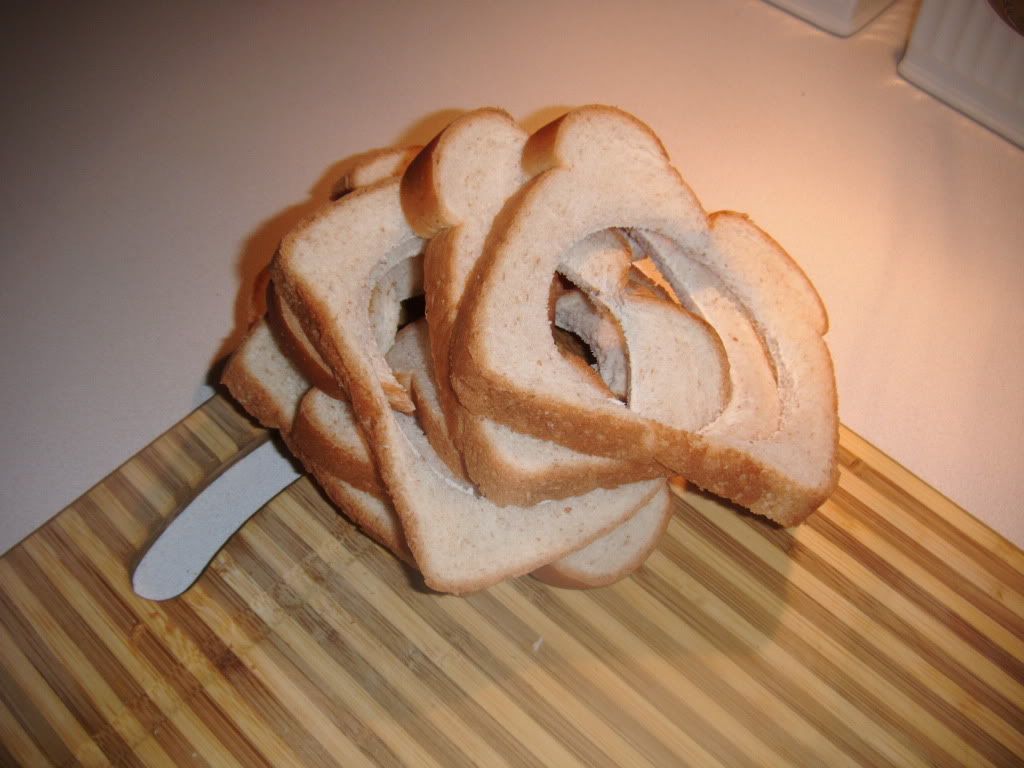 Instead of wasting all the crusts, I baked them in my oven then cut them up, and canned them. Sometime soon I am sure it will come in handy when a recipe calls for bread crumbs.