We adopted an adorable kitten today! Her name is Tink!!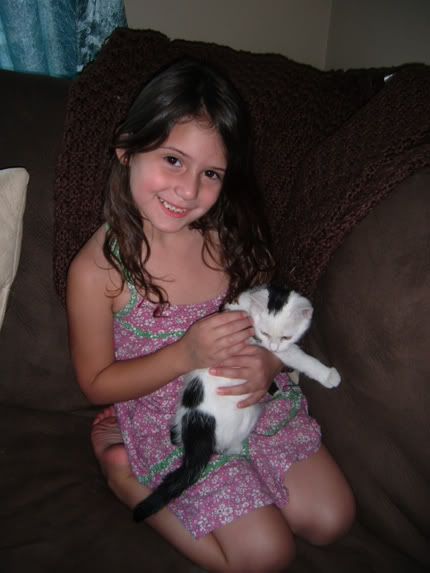 Emma is in LOVE! Tink loves her new home <3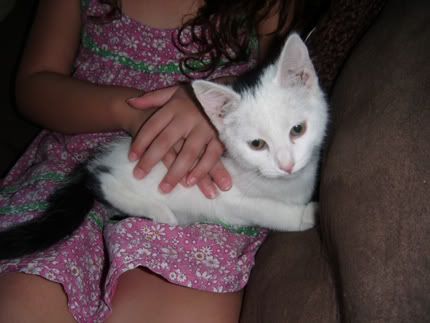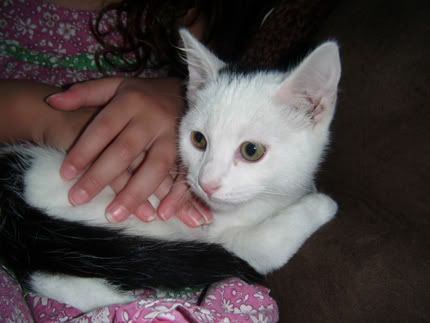 She is the calmest kitten <3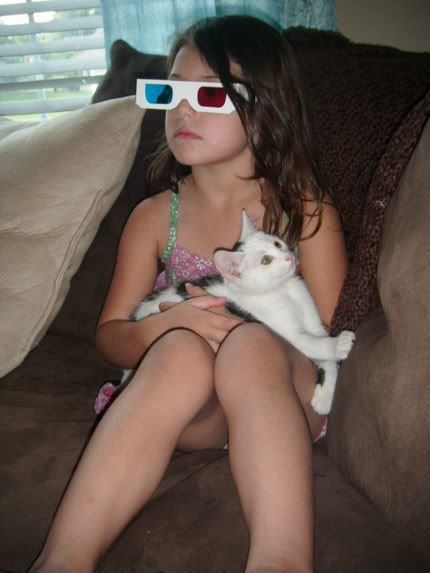 Emma watching Fly Me To the Moon in 3d.. while holding Tink <3 Tink is mesmerized by all of our ceiling fans! lol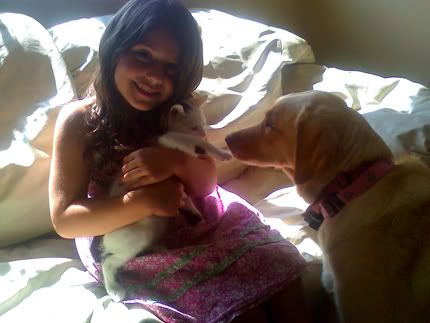 Belle loves her. She thinks she's her mother!
We are so very happy to have her apart of our family!