That I love to cook?
Last week we made Sugar Cookies :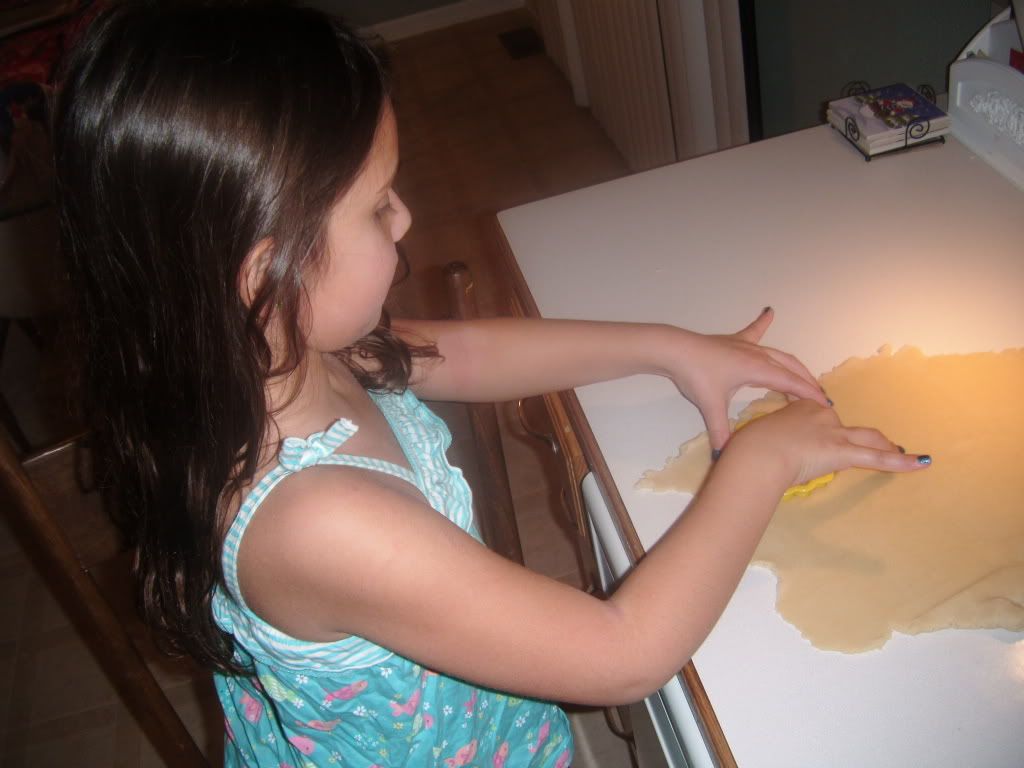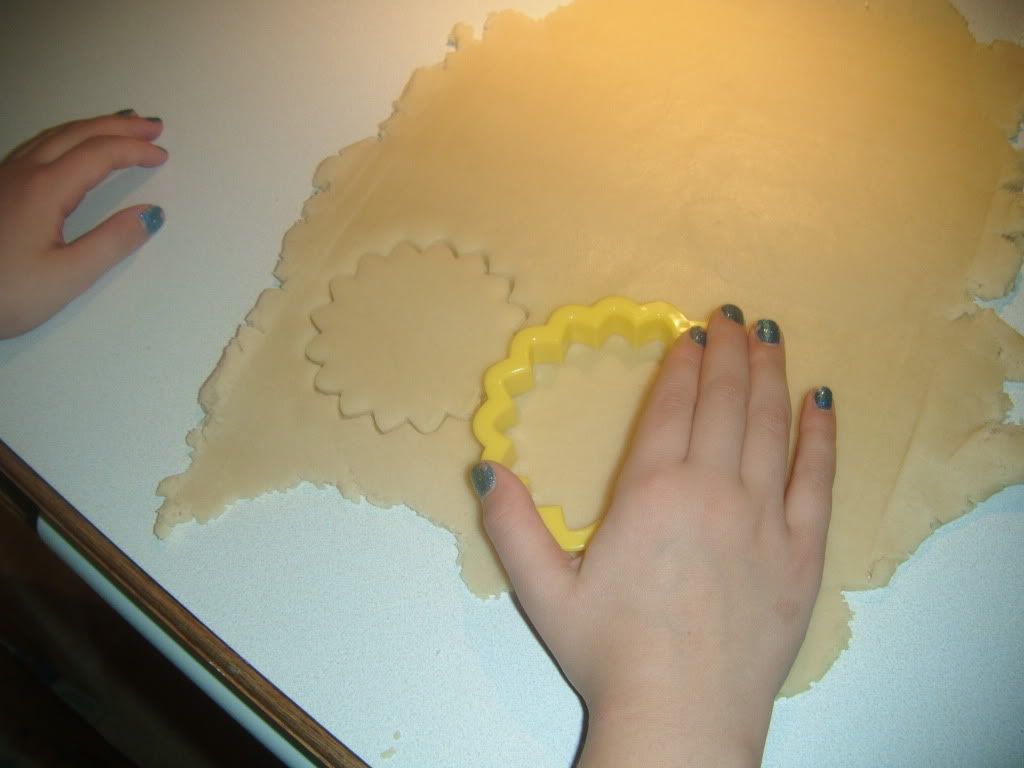 Peppermint Chocolate Bites <3
1 package cream cheese (room temp)
1 package of Oreos
milk chocolate
crushed candy cane
in a food processor, add cream cheese and oreos. Roll into little balls, and place on wax paper. Place in freezer for 10-15 min. Heat chocolate for dipping, then dip chocolate balls. Place back on the wax paper, and sprinkle the candy cane on them. Refrigerate for 30 minutes. :)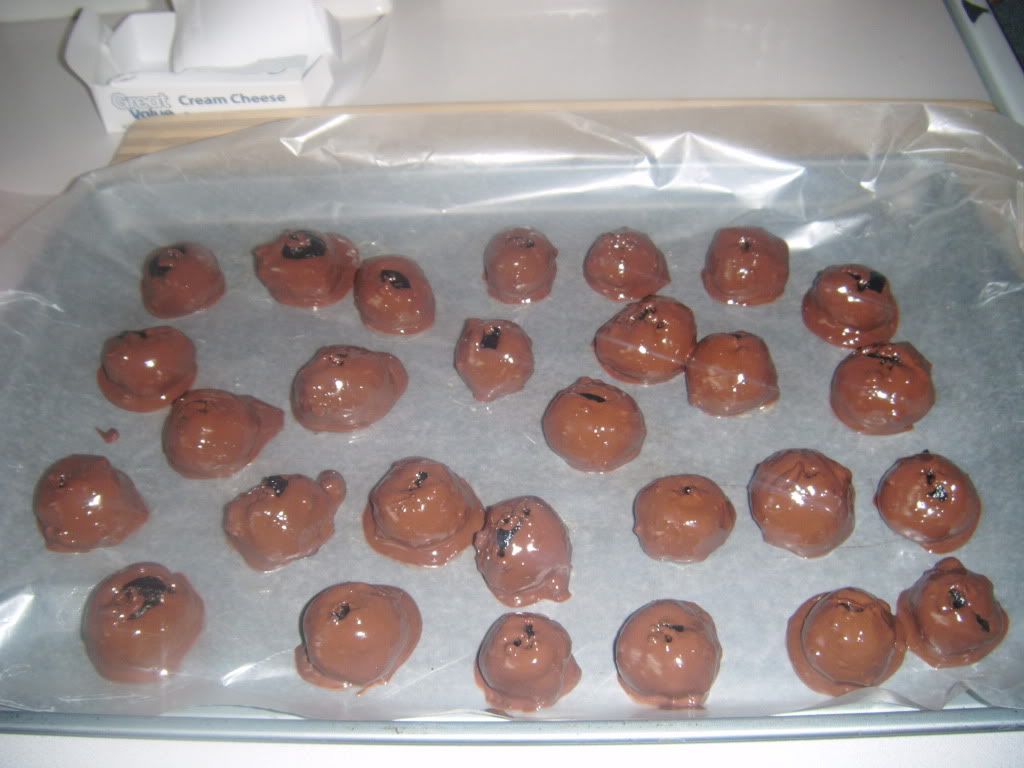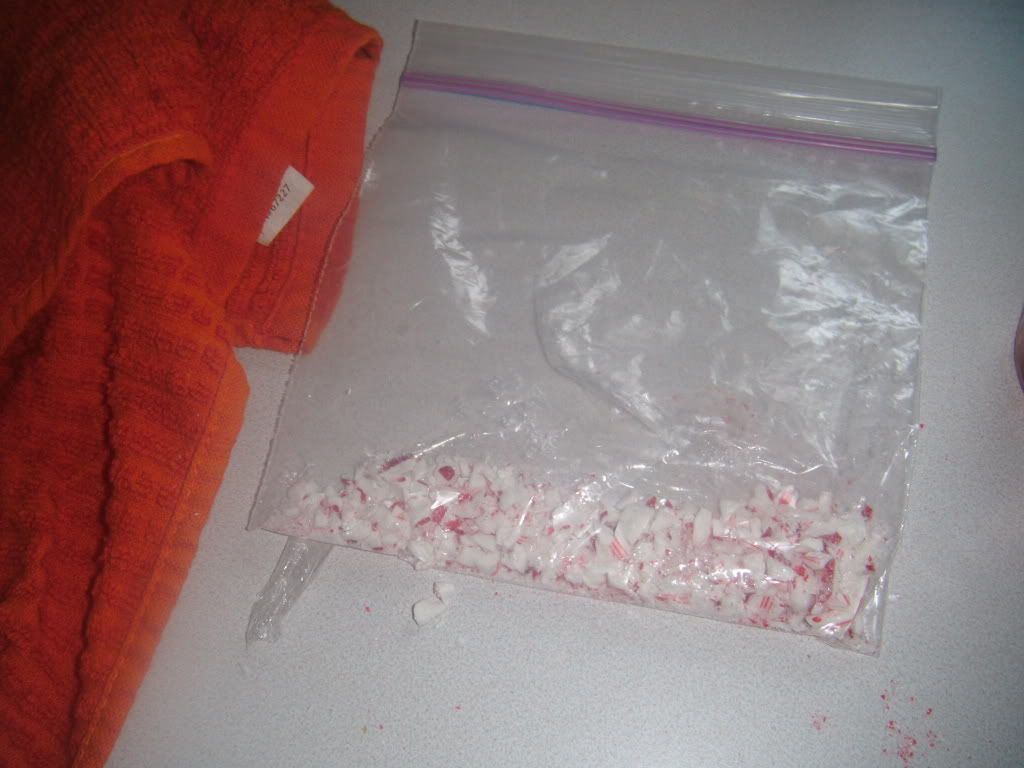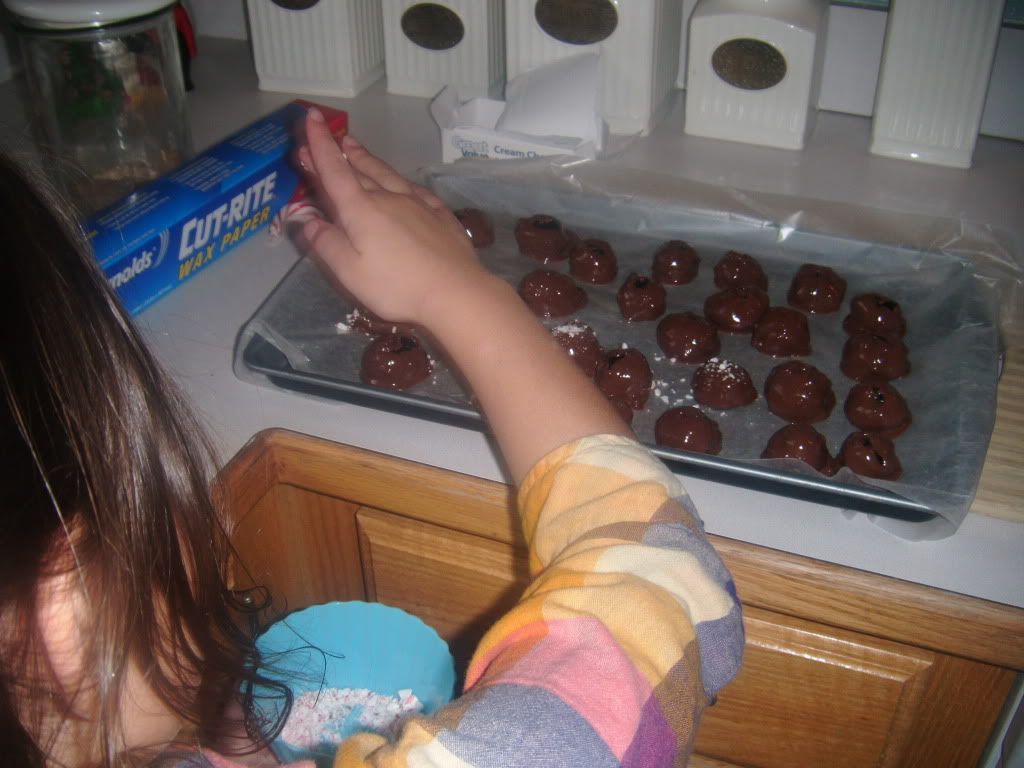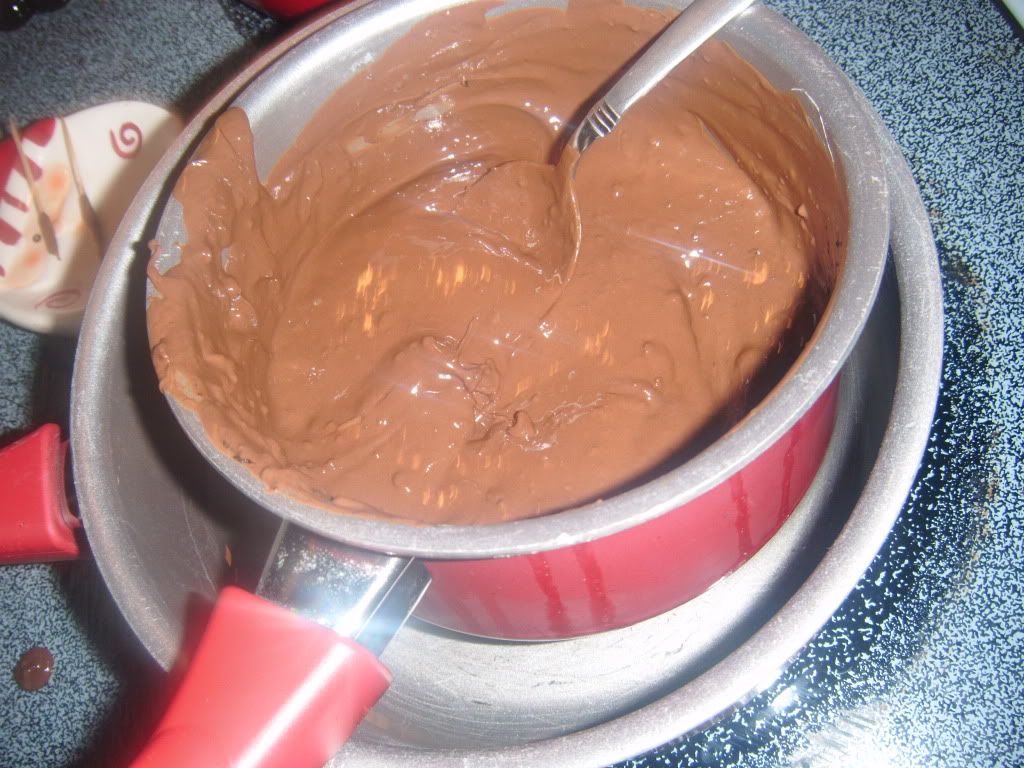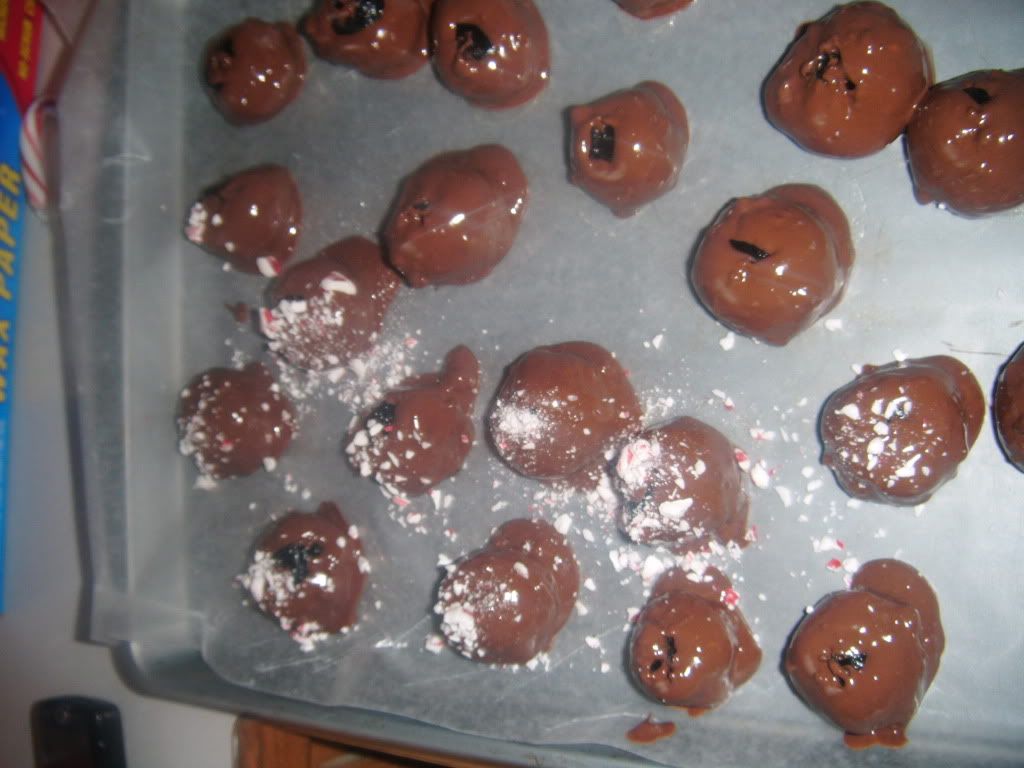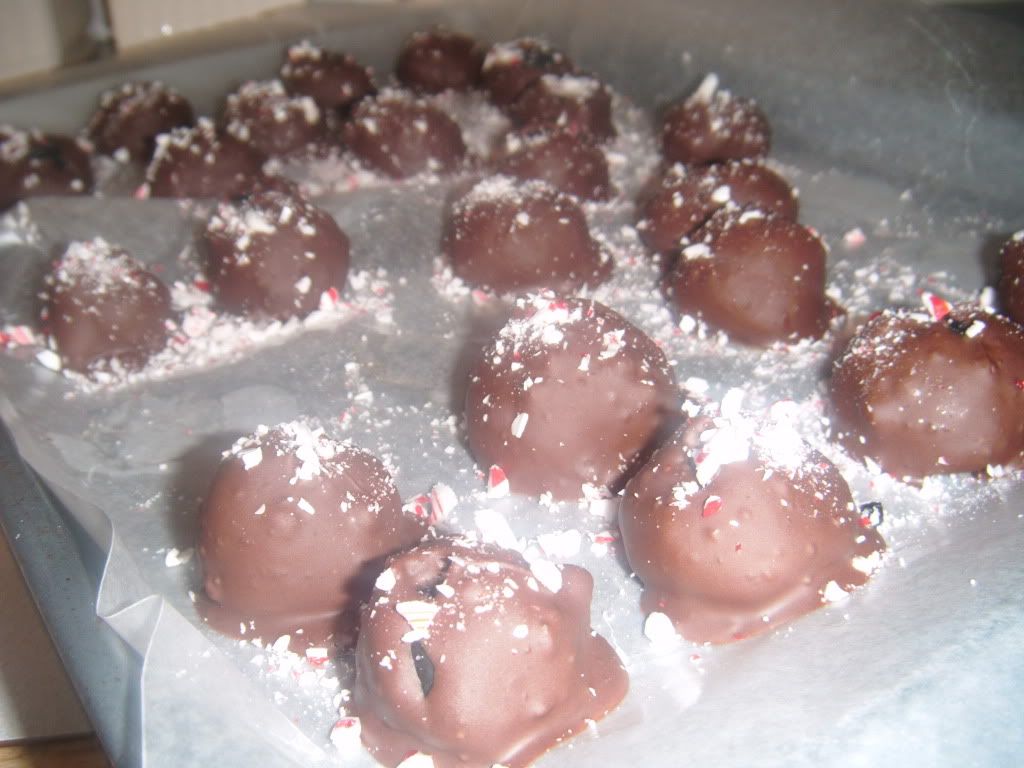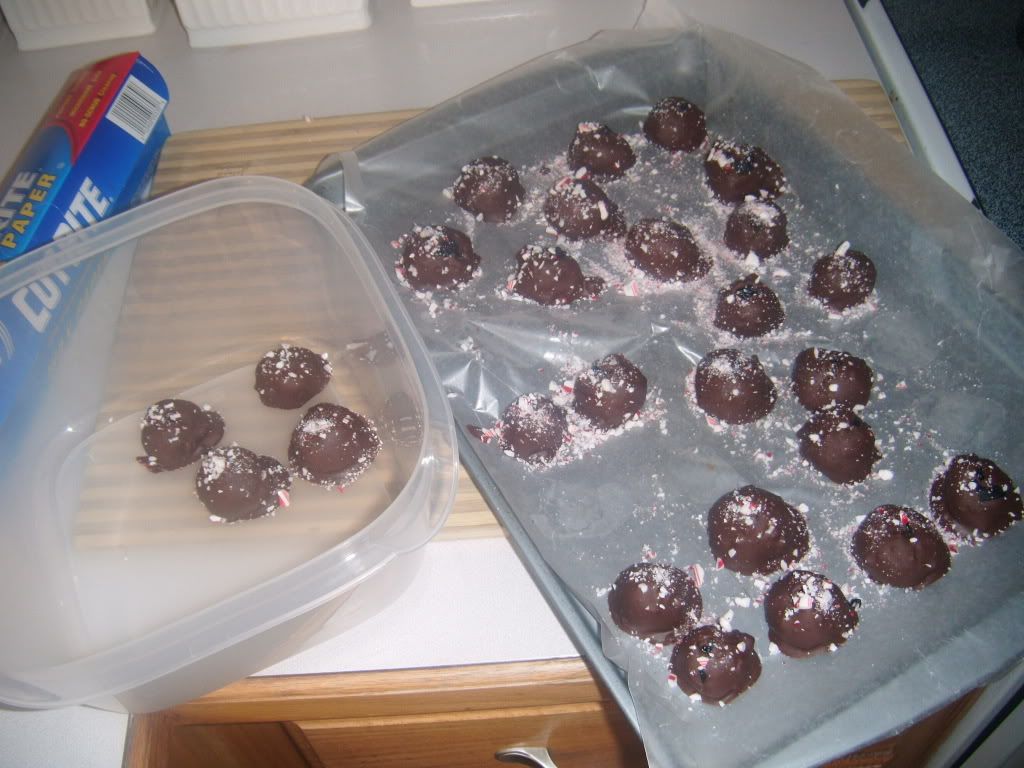 Tonight I also made some chicken noodle soup :)
Homemade from scratch :)
My Recipe is easy.
boil down the meat, take it out, cut it up, put it back in the water,
add bullion cubes, add carrots, celery, onions, (I also like to add bok choy with mine) whatever vegetables you like really.



...

Then add noodles, (you can buy the essenhaus ones) or if you want to make the noodles yourself I just use:

3 c. of flour
3 eggs
1/2 c. milk

combine the ingredients, then rolled it out real flat and cut into strips.

You don't have to let the noodles dry out, you can put them straight into the broth. :) let them cook for 30 more min to make sure they are cooked all the way.